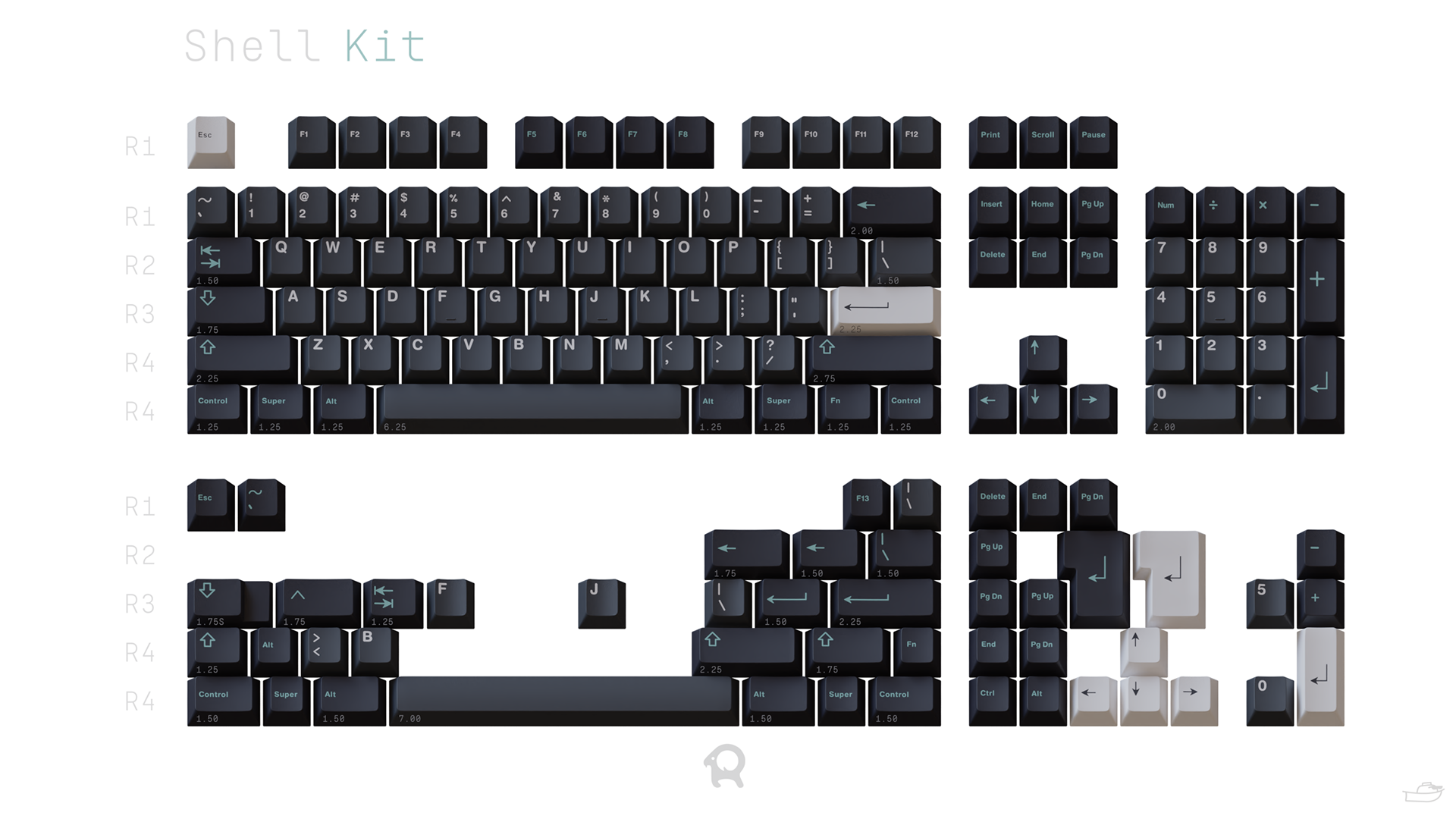 Base Kit with support for 3 Key 40s, Physical ISO, 65%, and Tsangan/HHKB Layouts!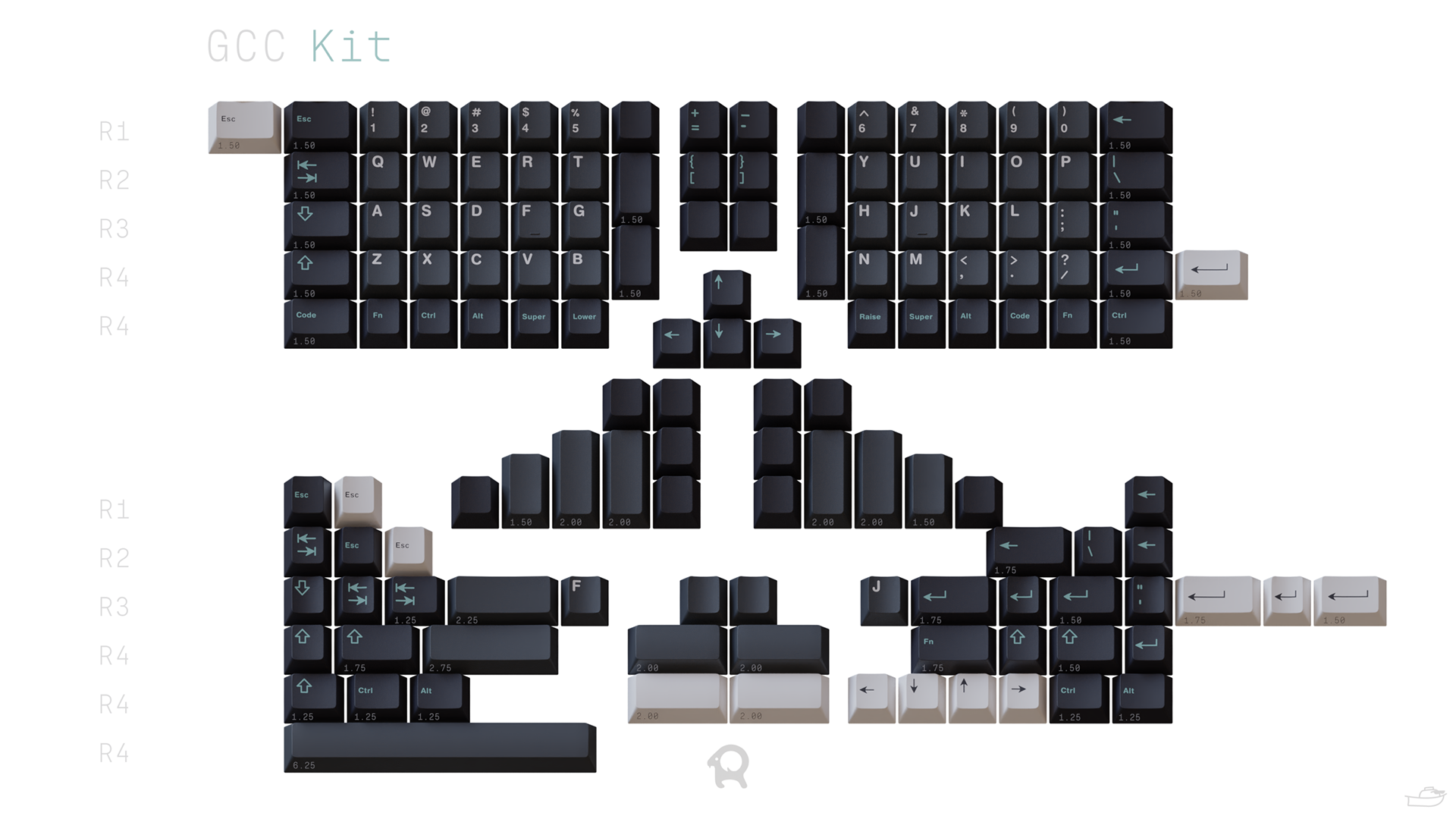 Ortho Ergo 40s kit that acts as a 2nd base kit
 for most niche layouts!
​​​​​​​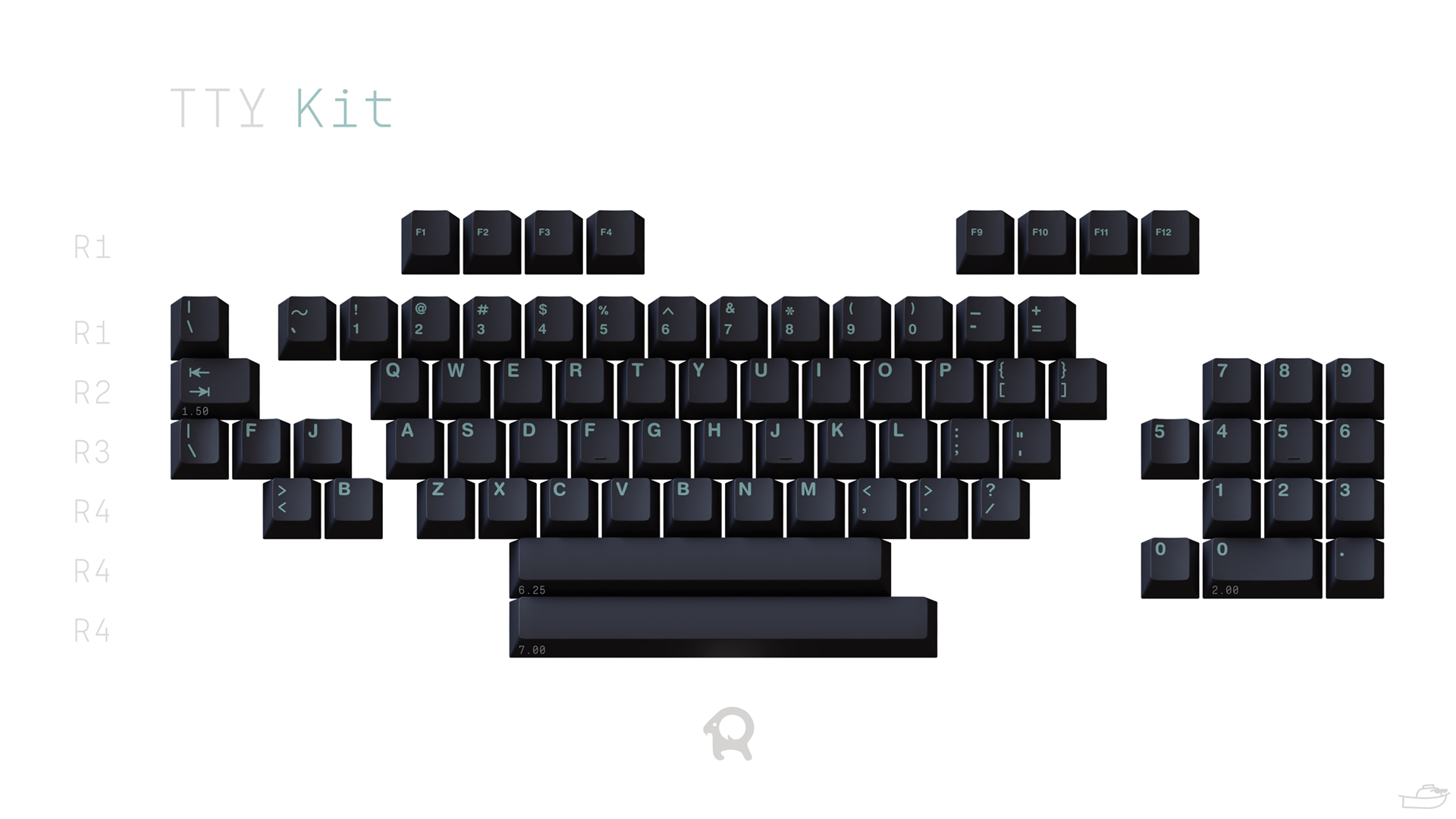 Alternate alphas to make a uniform 2 tone set, extra tab allows for the set to cover 2 boards!
​​​​​​​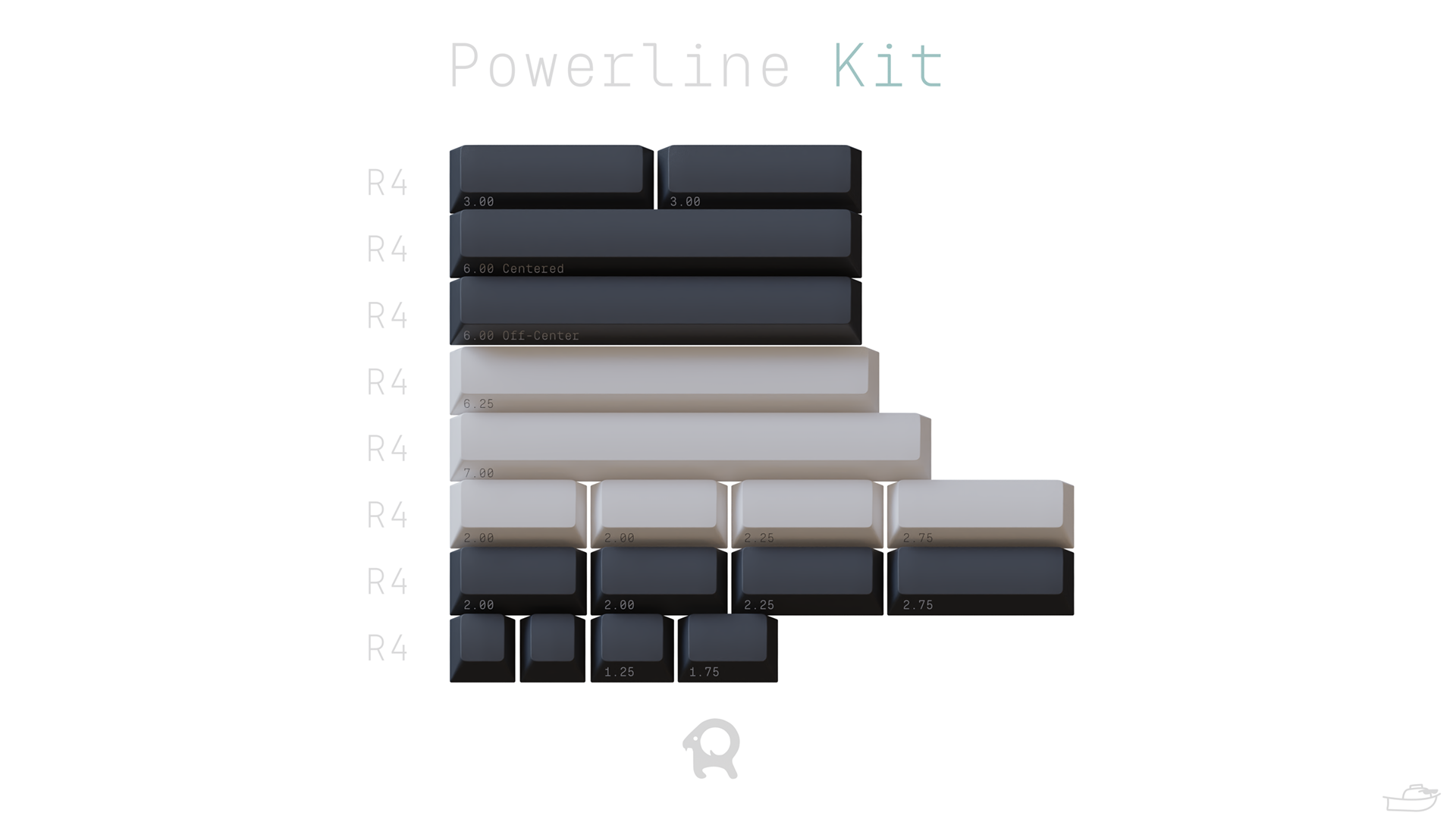 Spacebars Kit with support for split 7u and accent/
normal alice bars!
​​​​​​​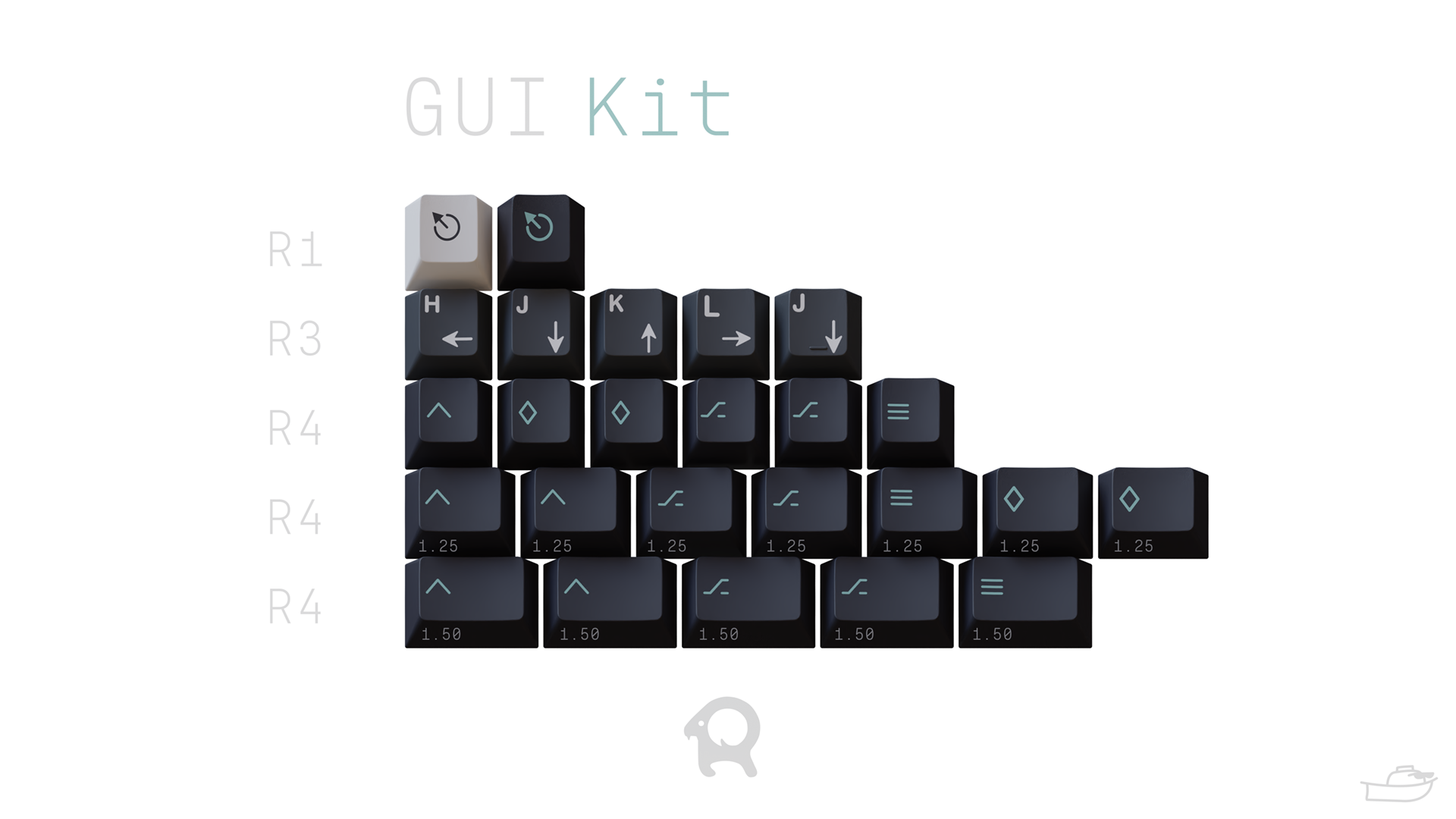 Gives support for icon bottom row and escape modifiers, along with vim keys.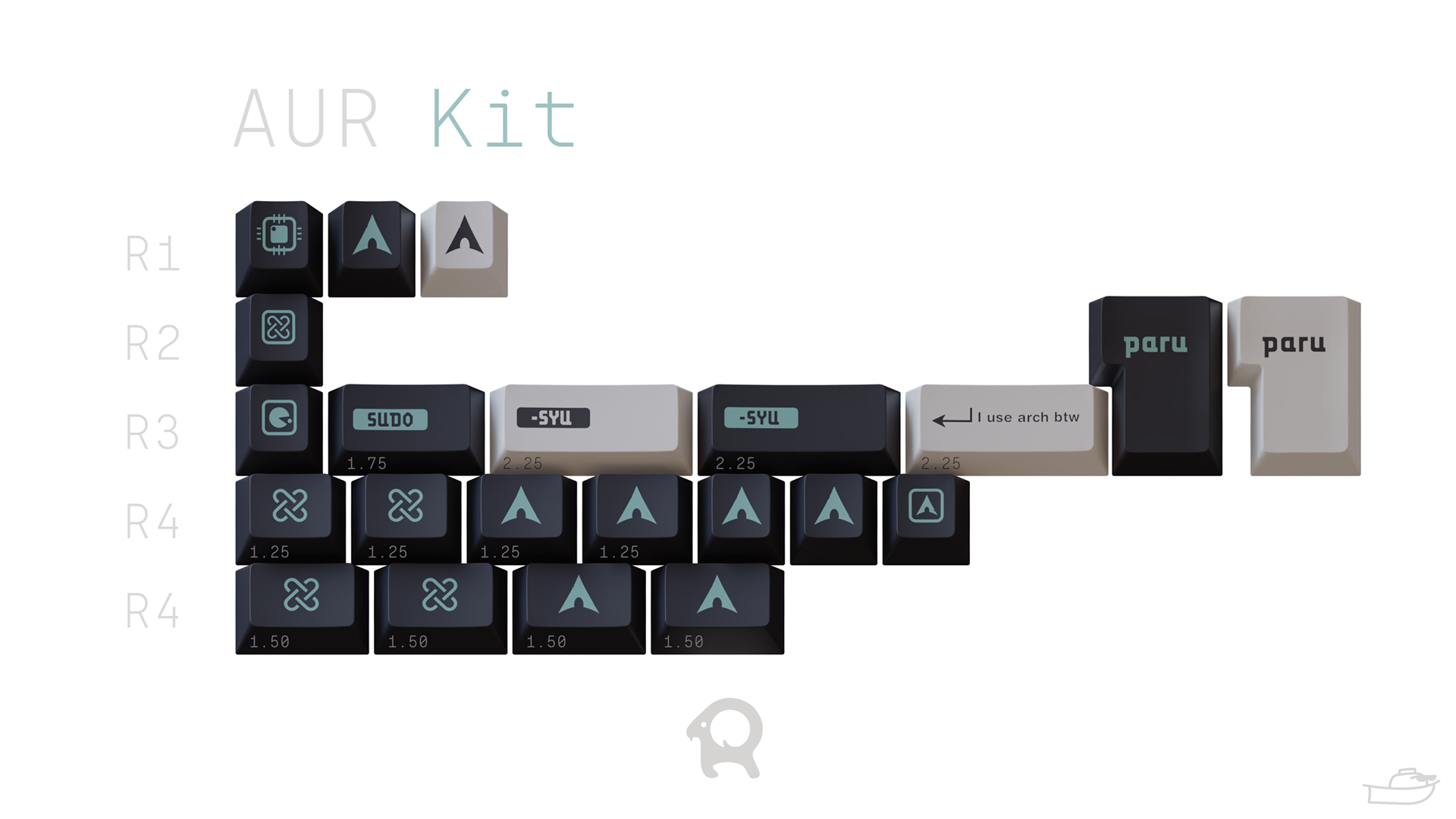 Novelties that support tsangan bottom rows, 65% nav columns and ISO!
​​​​​​​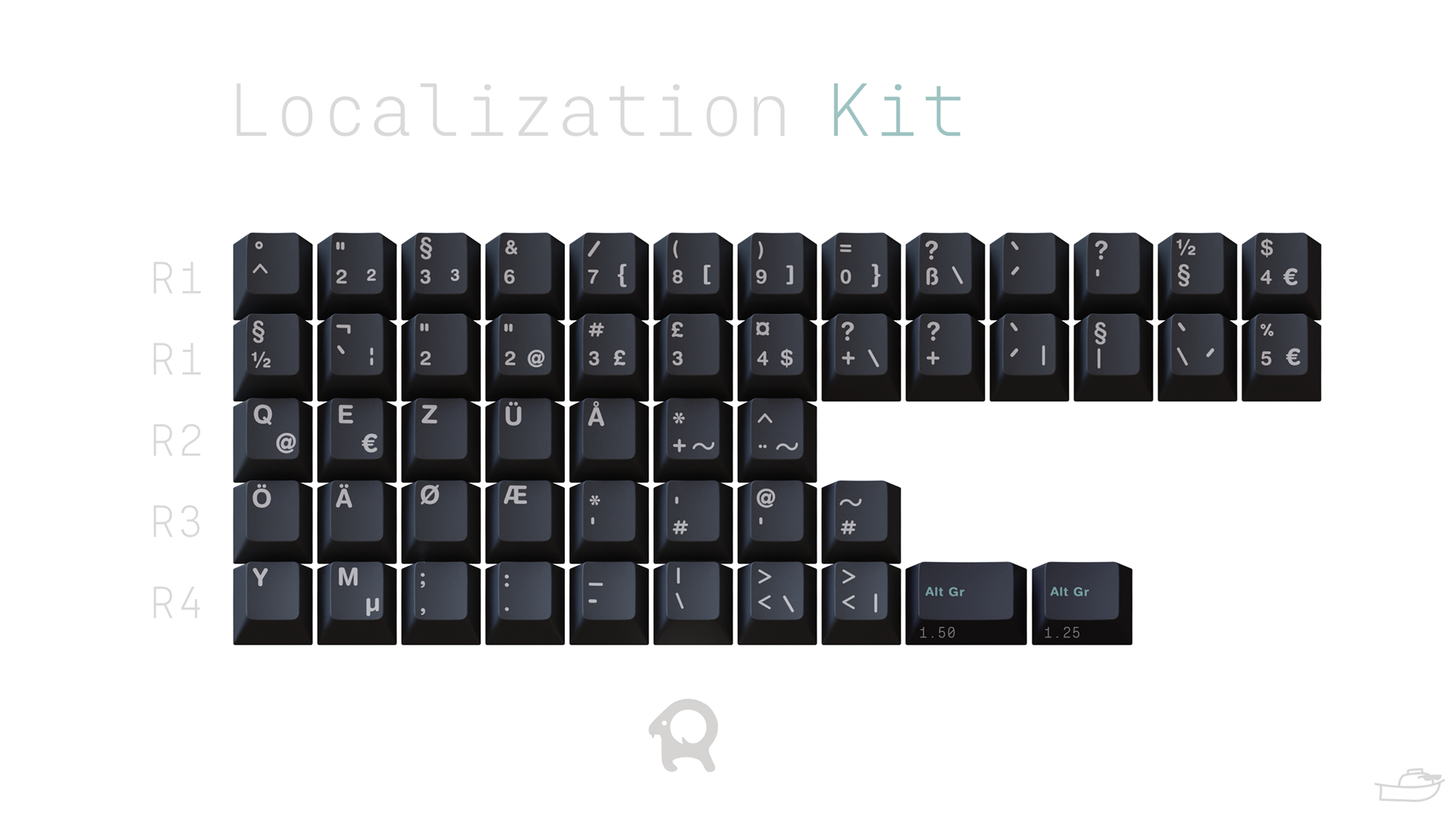 NorDeUK Kit for European ISO Support!
​​​​​​​